Our Rottweilers
Our Girls!
"Neeka" (Jery Von Aleksandras x Wilma From Royal Breed)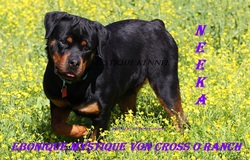 Neeka is Officially retired 2022. Everyone lucky enough to have one of this amazing girls Prodigy, knows how special this girl is, and she passed that all on to her pups.
Karma Fere Perfectum "Kalypso" aka "Klipsy"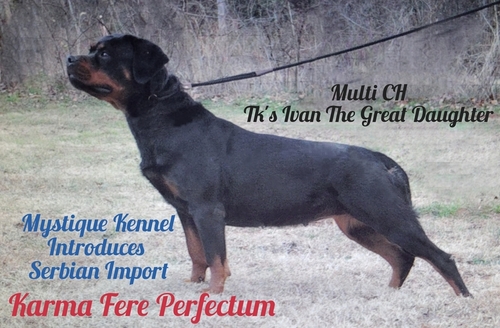 Kalypso is a Direct Serbian Import: sired by World Famous multi Country Champion TK's IVAN THE GREAT! We are super excited to have this girl in our kennel and looking forward to a litter from her in 2022
Scarlet Von Tatum: out of direct German Import parents (Scarlet passed away after complications from surgery April 27, 2022) REST IN PEACE SWEET GIRL!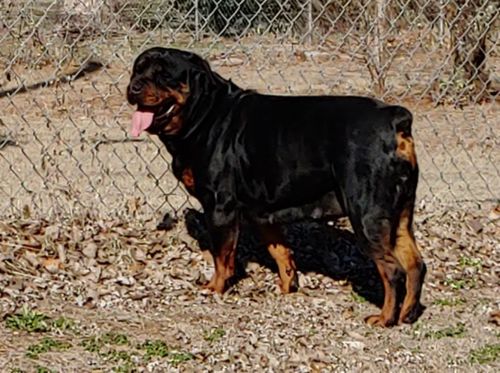 MYSTIQUE'S DESTINED FOR GREATNESS
Destini is a pup from our Beloved Keleah and Khaos. The last of their Lines.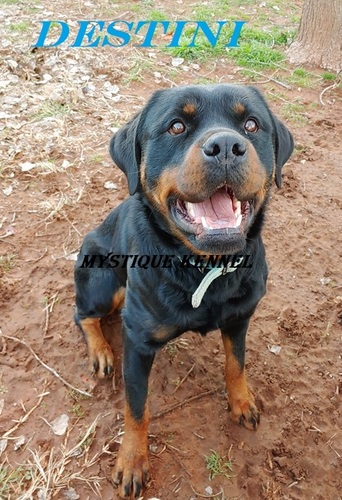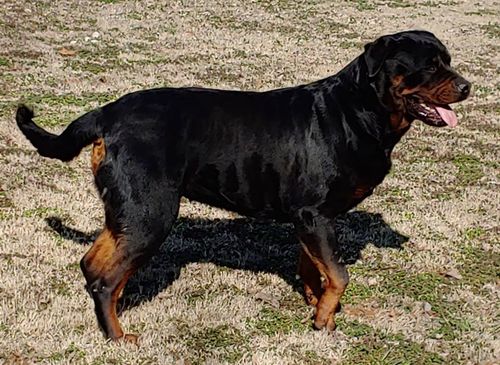 Sophie Von Tatum: 3 year old out of Direct German Imports.
We Co-Own her Pink Papered German Import Sire.